AMC treats interstitial cystitis with stem cell therapy in 'world's 1st' clinical trial < Bio < 기사본문
Researchers of the Urology Department at Asan Medical Center (AMC) said they have discovered a way to improve symptoms caused by interstitial cystitis or bladder pain syndrome by administering mesenchymal stem cells derived from human embryonic stem cells.
Interstitial cystitis, which is accompanied by severe lower abdominal pain and symptoms of urination disorder, is an incurable disease and there is currently no suitable treatment. It causes severe bladder pain due to bladder filling and usually accompanies lower urinary tract symptoms, such as frequency, nocturia, urgency, and urgency urinary continence, resulting in daily life difficulties.
AMC said the study, led by Professors Shin Dong-myung and Choo Myung-soo, is the first to confirm the clinical safety of stem cells in the treatment of interstitial cystitis.
The study was published in the latest issue of Stem Cell Translational Medicine.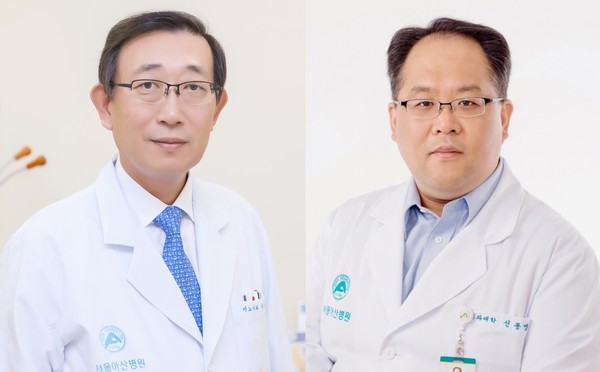 AMC said that the research team administered mesenchymal stem cell therapy derived from human embryonic stem cells to the bladder mucosa in three patients with severe interstitial bladder inflammation, who had not improved with existing treatments.
The administration site was five sub-bladder mucosa, including Hunner lesions (ulcer-like lesions and a major clinical feature of interstitial cystitis), and the dose was 5 cc (cubic centimeters) for a total of 1 cc per session.
After observing the progress for 12 months, the pain was temporarily reduced in all patients.
Also, the pain was temporarily relieved enough that two patients did not need to take existing treatments or perform cauterization for Hunner lesions.
Additionally, no obvious abnormalities were found in blood, biochemistry, urine tests, and abdominal pelvic computed tomography (CT).
"Interstitial cystitis is difficult to cure, and patients often complain of a combination of sleep disorders, depression, anxiety and urination disorders," said Professor Choo. "Applying stem cell therapy to patients with severe interstitial cystitis who do not respond to existing medications is expected to improve patient's quality of life."
Professor Shin said, "The phase 1 clinical trials confirmed that stem cell therapies can be a good treatment option for patients with epilepsy."
Shin added that it is necessary to closely verify the safety and effectiveness of stem cell treatments through follow-up studies in the future.